HONFLEUR
Treat yourself to this incomparable opportunity to experience the tranquil charm of Honfleur, a tiny, perfectly preserved 13th century fishing village.

The base for the 17th century voyages of discovery that led to the settlement of the most important French colonies. Honfleur is also considered the birthplace of the impressionist and romantic art movements.
Honfleur boasts of charming cobbled streets, lined with delightful craft and souvenir shops, local artist's galleries and typical French sidewalk cafes.

During your walking tour you'll see the lovely 17th century harbor, the typical timbered houses, and visit the 15th century Church of Sainte Catherine entirely made on wood.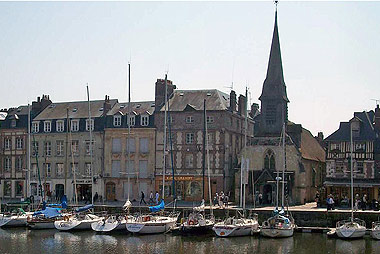 St Etienne's bank